Looking forward to the encryption market in 2023, ZK (zero knowledge) is undoubtedly the most anticipated subdivision track. On the one hand, Vitalik Buterin, the founder of Ethereum, is the most optimistic about this technology, saying that in the past ten years, the most powerful cryptographic technology may be the universal and concise zero-knowledge proof; on the other hand, the ZK Rollup operator track scale may reach 10 to At the $10 billion level (the data comes from the in-depth report released by Bing Ventures), the Rollup TVL (total locked value) behind it will achieve a high-speed growth of up to $7.5 billion in 2020.
Source: Behind the optimistic data and expectations of L2Beat Rollup TVL data, it shows that the ZK track is developing vigorously in secret. Some leading projects have received close attention from capital, and investment enthusiasm is high. Projects Starkware and ZKSync have been pushed to valuations of $8 billion and about $1 billion, respectively. The privacy public chain project Aleo has obtained the largest financing in the ZKP (Zero-Knowledge Proof) track.
However, the other side of the ZK track is that the current status of ZK Rollup is still in the early stage of technological development, and its development still faces high uncertainty, resulting in a lag in the verification of its technology, value, performance, etc., and market acceptance. It also needs to be observed that its overall growth has not yet ushered in explosive growth (the market penetration rate of Rollup is only 5%, which also shows that there is huge room for improvement).
This is the current status of the ZK track. In one sentence, ZK is on the eve of dawn and is ready to go. It is reflected in the fact that since 2023, the actions of the ZK track have entered a faster development stage, such as the introduction of ZK technology by Binance, the technology update of Scroll, the huge financing of Way network and Nil Foundation, and more importantly, the ZK project zkSync , Starknet and Polygon zkEVM may launch token news. All this will mean that the narrative of the ZK track will start to heat up in 2023.
Most of the following projects are at the forefront of the ZK track, and we can focus on them.
1. Scroll
Scroll is a native zkEVM Layer 2 solution for Ethereum, a zkRollup based on zkEVM, which enables native compatibility with existing Ethereum applications and tools. Its mission is to solve the existing limitations faced by the Ethereum network, improve the user experience of working with/using Ethereum and Dapps, and allow the network to scale faster. Among the upcoming L2, Scroll ranked fourth in pre-listing valuation. And, according to the valuation of many L2 project tokens, the valuation of Scroll is higher than that of zkSync and Arbitrum.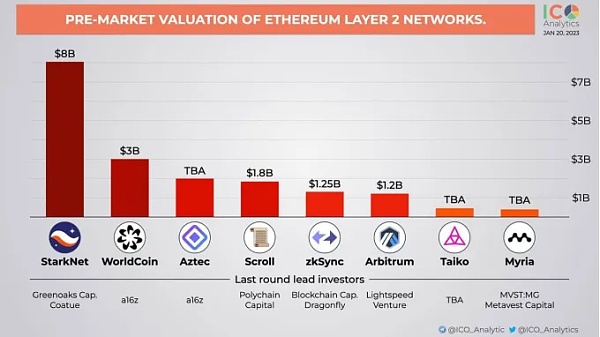 Scroll recently hinted at an airdrop, saying that they are "creating an incentive mechanism to encourage participation." Perhaps just like the Blur token airdrop mechanism in the past two days, Scroll's airdrop time will not be too far away.
Official website: https://scroll.io/
Twitter: @Scroll_ZKPScroll
Participation Guidelines: Currently, Scroll has released a testnet version of its Ethereum L2 network on the Goerli testnet, which is the testing phase for transferring zk-EVM from Pre-Alpha to Alpha. Here's how the two versions interact:
(1) Pre-Alpha
The Pre-Alpha test network consists of Scroll L1 and Scroll L2 test networks, and there are currently some pre-deployed demo applications:
① Faucet on Scroll L1;
② Bridge between Scroll L1 and Scroll L2 based on HopProtocol;
③ Uniswap V2 branch running on Scroll L2;
④ Use Scroll L1 and Scroll L1's block browser and rollup browser.
Users can enter the website (URL: https://scroll.io/prealpha) for simple interactions, including adding MetaMask wallets and transferring between L1 and L2 testnets, as a form of participating and testing the network to achieve Interaction with Scroll.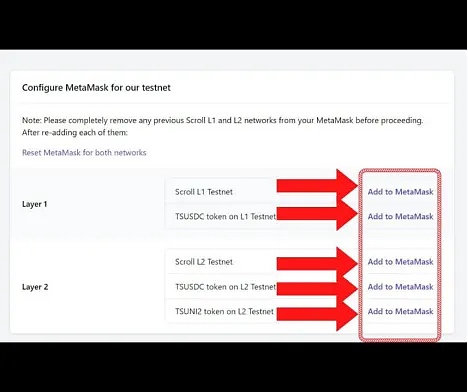 (2) Alpha
Users need some Goerli test coins, here are three ways to get them.
①https://goerlifaucet.com/This faucet only gives 0.2 ETH at a time, and you need to register with Alchemy to get it.
②https://goerli-faucet.pk910.de/ This faucet provides test coins through PoW, which is not very convenient. ③https://faucet.paradigm.xyz/This faucet needs to log in to Twitter, and airdrops 0.1 test coins within a period of time. With a certain amount of test coins, you can enter the official website (URL: https://scroll.io/alpha) to interact.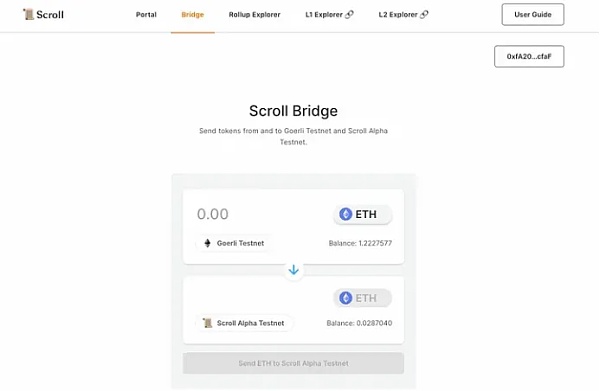 After conversion, you can play some DApps on Scoll (https://ethdenver.scroll.systems/).
2. zkSync
zkSync is a Layer 2 project of Ethereum, developed by Matter Labs in 2019, using zero-knowledge (ZK rollup) technology to solve the current scalability problem of Ethereum, and is regarded as the "end game" of Ethereum expansion. zkSync has raised more than $450 million from a16z, Dragonfly, Lightspeed and other companies. It is the most funded L2 public chain project and is regarded as one of the most supported projects in the encryption field. According to Matter Labs, more than 150 projects have already deployed or are willing to deploy on the chain. These first movers brought in a TVL of $65 million.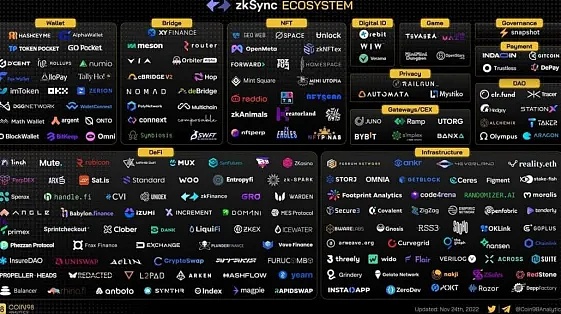 The current zkSync project is in the Baby alpha stage and is expected to enter the Fair Onboarding Alpha stage in the first quarter of 2023. In parallel, the team will develop the SDK and block explorer, while offering bug bounty programs or documentation improvements. The token airdrop that the public cares about may start here to attract "miners" to discover loopholes and maintain and improve the network.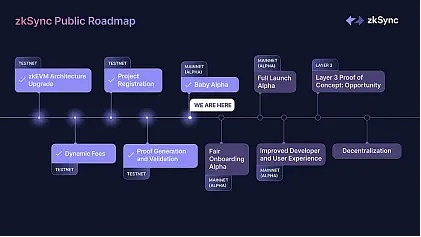 zkSync has not released any information about its tokens and token economics until now, but according to the team, 30% of the tokens will be allocated to the team and investors, and the rest will be used for the development of the community and ecosystem, which means The remaining 70% will be allocated to ordinary users. As a L2 ZK project with a huge ecological volume, attention to its progress should not be missed. zkSync official website: https://zksync.io/zkSync Twitter: @zksync
3. StarkWare
StarkWare StarkWare was created in 2018 as an L2 scaling solution utilizing ZK-STARK proofs to reduce the amount of information sent to the Ethereum blockchain and alleviate blockchain congestion. Like zkSync, SnarkNet utilizes ZK-Rollup technology to achieve this. Starkware has raised more than US$285 million in financing from Paradigm, Pantera, Sequoia, Ethereum Foundation and other institutions, and its ecosystem is also rich and huge.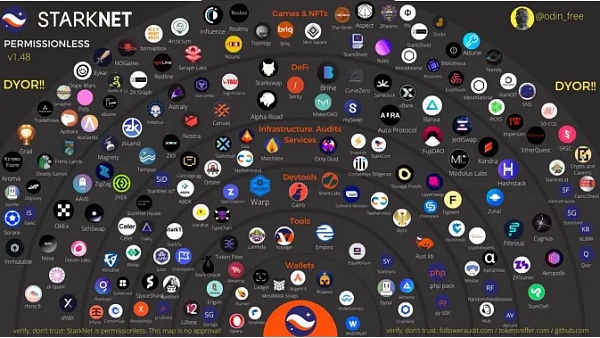 Last year, StarkWare minted 10 billion Tokens off-chain and distributed them to different user groups. Due to the decentralized nature of the public chain, Token rewards are open to everyone. However, developers of core infrastructure and dApps, as well as those who contribute to the safety and health of the ecosystem, are more likely to receive official Token rewards (the way contributors obtain Tokens can be automatically received through the agreement).
At present, some people in the circle have shared how ordinary people can obtain token airdrop opportunities through simple interactions (transactions, linking wallets, etc.),
Official website: https://starkwaresessions.co/
Twitter: @StarkWareLtd
4. Aztec
Aztec is a privacy-first ZK-rollup on Ethereum, bringing confidentiality and cost savings to the Ethereum ecosystem. The project recently announced a $100 million Series B round of financing, led by a16z, and stated that Aztec's encryption and privacy are critical to the widespread adoption of blockchain, human collaboration, capital, society, and the next-generation Internet.
There are already many products available in the Aztec ecosystem, and ZK.Money is the well-known and first DeFi privacy infrastructure of the Aztec project. At present, there is no official information about Token, but the participation of venture capital giants such as A16Z has made people in the circle speculate that the launch time of the token will not be far away. What ordinary users can do currently is to interact with the ZK.Money (official website: https://zk.money) project.
Step 1: Enter the official website to connect to the wallet to obtain the key, and deposit at least 0.1ETH;
Step 2: Use ZK.Money's DeFi function, go to http://zk.money/earn tab (current page function is suspended), try several investment options (ie Aave, Lido or ElementFi);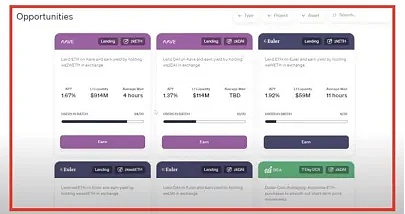 Step 3: Click "Transaction (Shield)" on http://zk.money/balance, paste your alias, select the amount and confirm (about 3 hours to the transaction, it is executed in batches).
Step 4: Send money between 2 wallets • Go to http://zk.money/balance, click "Send to L2" and add recipients • Then confirm the transaction, the funds are sent privately inside Aztec L2 ( Like doing transactions in zkSync, doesn't happen on Ethereum mainnet)
Step 5: Withdraw to ETH L1 Go to http://zk.money/balance, click "Withdraw to L1", and add the payee
5. Polygon (zkEVM)
After Polygon acquired the Hermez Network (ZK rollup), it formed its own Polygon zkEVM, which transparently executes Ethereum transactions, including smart contracts with zero-knowledge proof verification, and the $MATIC token powers its network. Polygon currently has 275 compatible DeFi projects with a total TVL of $177 million. This makes Polygon the 3rd most active protocol and 6th for its TVL.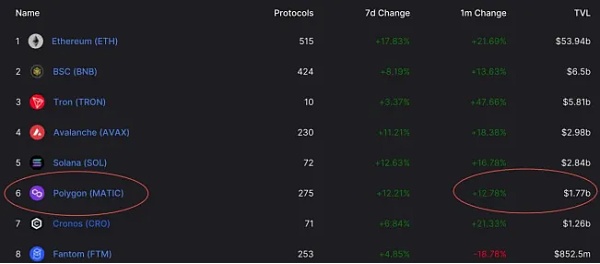 In exciting projects in the encryption field, Polygon must not be absent. It is not only a project with many well-known brands, but its native token MATIC also performed well during the bear market. According to CoinDesk, the Polygon zkEVM beta main network may be launched on March 27, and users can interact with the main network before then.
Test site: https://public.zkevm-test.net/
epilogue
The ZK track is developing rapidly. The above five projects are the most noteworthy projects since 2023. Knowing and participating in them in advance may give you a pleasant surprise.
However, in the early stage of the ZK track, regardless of its technology, market, application and other fields, it still needs to be proved by the market. Constraints facing Web 3.0 include limited scalability and high latency. Without sufficient transaction throughput and low enough cost, Web 3.0 will hardly accommodate the capacity from the mainstream market. This is not only the problem faced by Web3, but also the problem faced by the zero-knowledge track project.
As an optimist of technology, we believe that there will be more development and application scenarios on the ZK track in the future. In 2023, the prospect of the ZK track is: as technology continues to evolve, more freedom will be released with lower-cost trust.
Reference: Bing Ventures|Drive The Growth With Next Crypto Gems (http://bing-ventures.com)
Compiler: [email protected]
Disclaimer: web3 compiles works in Chinese, the content only represents the author's position, and does not constitute investment advice, please treat with caution, if the article/material is infringing, please contact the official customer service.