Putting aside the technical indicators and looking at the naked K
At the beginning of February 2.4W, it fell all the way back to the support and fell below
In late February, 2.5w fell below half of the Dayang line, rebounded and pulled back under pressure
At the beginning of April, half of the Dayang line did not fall below and rebounded, and did not break the support
In May 31000, the callback fell below the bottom of the dayang line, and it could not be withdrawn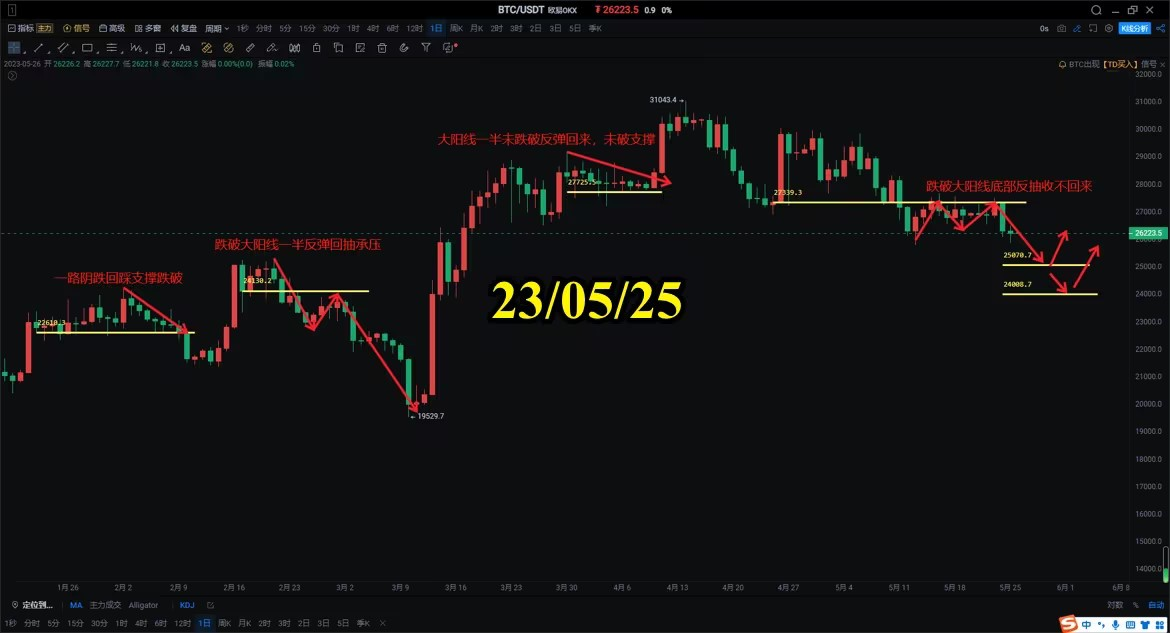 Yesterday's analysis was supported by MA120. Here, note that the MACD's bottom divergence failed and was weak. The second short-term insertion of 25800 will have a rebound. If it does not break through 27666, the rebound will still be empty. The second short-term rebound will depend on the strength of the rebound. Stop loss, short-term pressure 26600. It rebounded to 26631 (BN) today and fell back.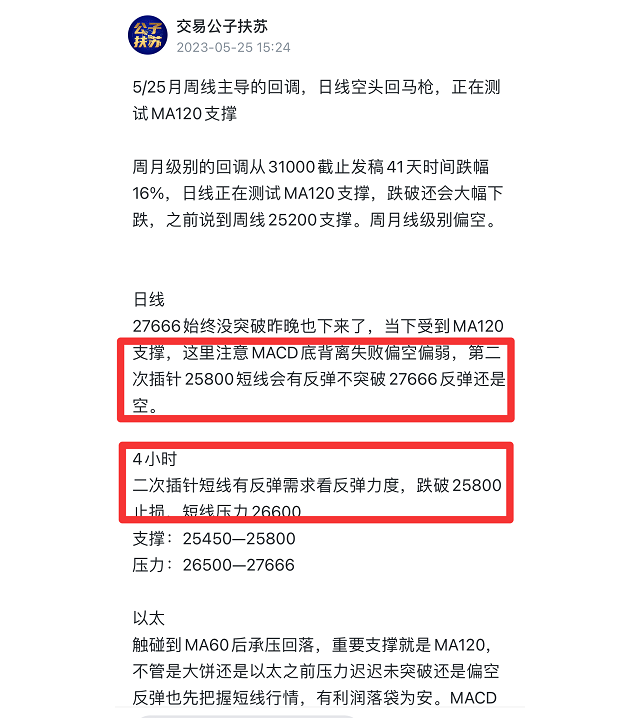 Daily line
The short-term rebound after touching MA120 twice is still supported here. If it does not fall below, you can only see the pressure above the shock at 26600-27666. MACD crosses the zero-axis fast-slow line again and continues downward. The risk of OBV outflow is greater than the opportunity.
6 hours
The short-term fell below the bottom of the box, and the second pin back was withdrawn. As of press time, it has not returned to the box. The short-term rebound is not strong. Be vigilant that the daily line falls below MA120, which will open up room for decline.
Support: 25450—25870
Pressure: 26600—27666 (BN)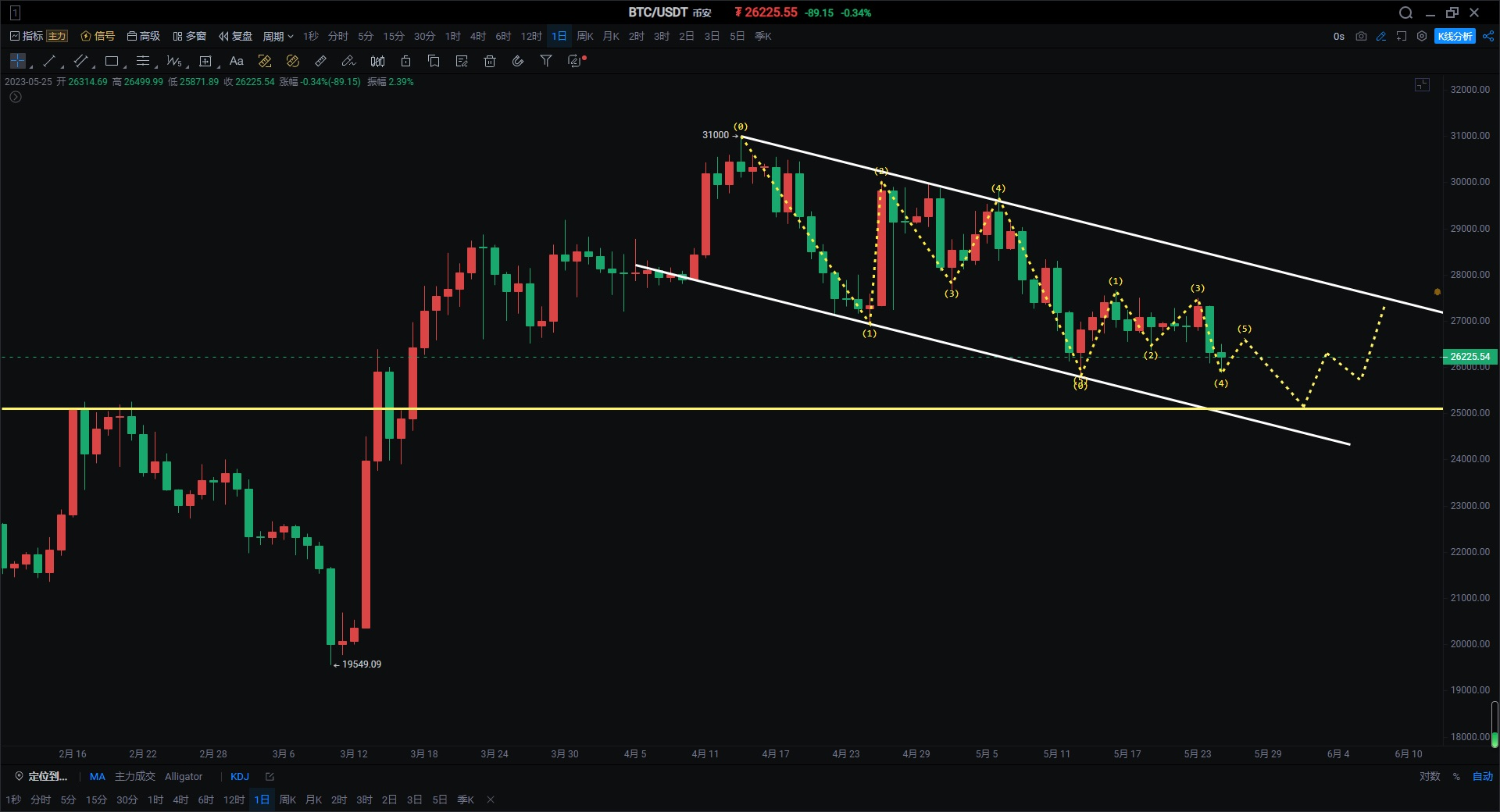 ether:
The daily high point has been moving down, but the trend is better than that of the pie, and it has been oscillating around 1800. It also did not break through the pressure at the bottom of the 4/26 Dayang line. If there is a rebound in the later period, you can pay attention first. The pressure is 1846-1872 (BN) MACD wears up Maintain the 4-day fast and slow line crossing above the zero axis

the OBV indicator rebounded after crossing the yellow line.
6 hours
The long-short game is fierce and there are many lower shadow lines. The support of 1740-1760 is very critical. At the same time, it is also supported near MA120. Take the long near 1740-1760 and sell short near 1846-1872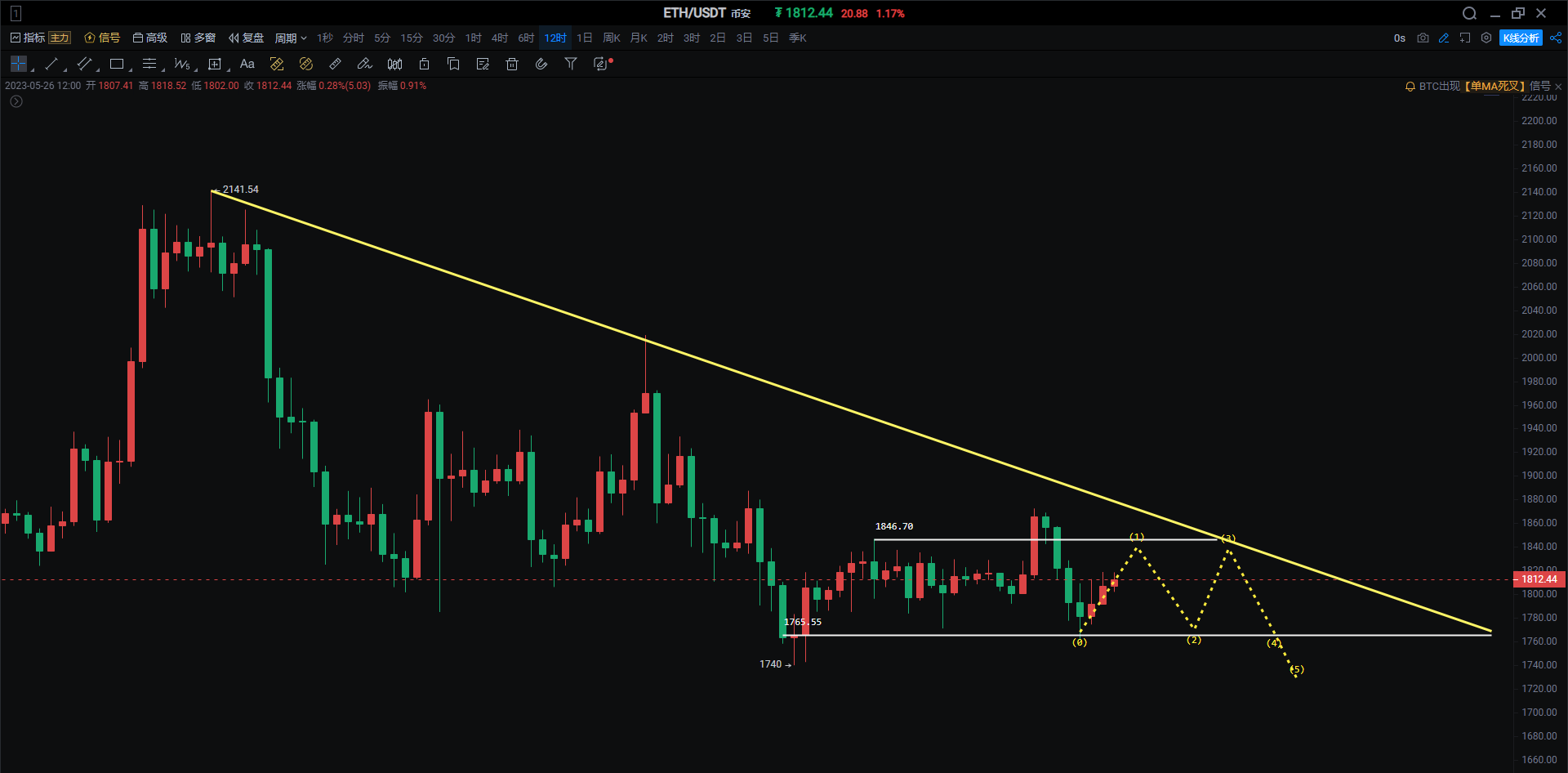 Focus on k-line technology education, win-win global investment opportunities public account: trading son Fusu (focus on Crypto currency)