We mostly celebrated Chinese New Year at home last week, and now that the year is over, it's time to go.
Several major economic data that we need to pay attention to this week will have a greater impact on the financial market in February.
The U.S. released ADP data on Wednesday, which is known as a small non-agricultural data. There are still some forward-looking data on Friday's non-agricultural data. Please pay attention to it. In the early morning of Thursday, the Federal Reserve will announce its interest rate resolution. The market expects to raise interest rates by 25 basis points, with a ceiling of 4.75%. There should be no big difference.
Non-agricultural data and unemployment rate data were released on Friday. The number of new non-agricultural employment in the United States fell to 223,000 in December, continuing to hit a new low since December 2020, but still higher than market expectations of 203,000, seasonally adjusted unemployment The rate fell more than expected to 3.5%, and the job market remains tight.
Both the labor force participation rate and the employment rate rebounded in December, but the absolute level is still far behind that before the epidemic, and residents' willingness to return to the labor market is still not strong. In general, the current U.S. job market is still tight, and the slowdown in wage growth means that the upward pressure on service inflation has weakened, reducing the need for the Fed to raise interest rates sharply.
Chu Yuechen: 1.30 Bitcoin ETH market analysis and trading reference
From the point of view of specific economic data, the rise of the pancake benefited from the Fed's slowdown in raising interest rates. The current high is around 24,000. The upper short-term pressure is around 25,000 in August last year. The lower support is still around 22,500 that I mentioned yesterday. Since breaking through 180,000, we have been doing long all the way up, and the same is true for ETH. After the market broke through 1350, we have always been long. Friends who have been paying attention for a long time understand this.
From a technical point of view, it is still in a bullish trend from the daily line, so in terms of operation, we still take a small stop loss and continue to focus on long orders. Refer to the support around 22,500 for the pancake, place the stop loss below 22,000, and place long orders with reference to 1530-1550 for ETH, and place the stop loss below 1,500.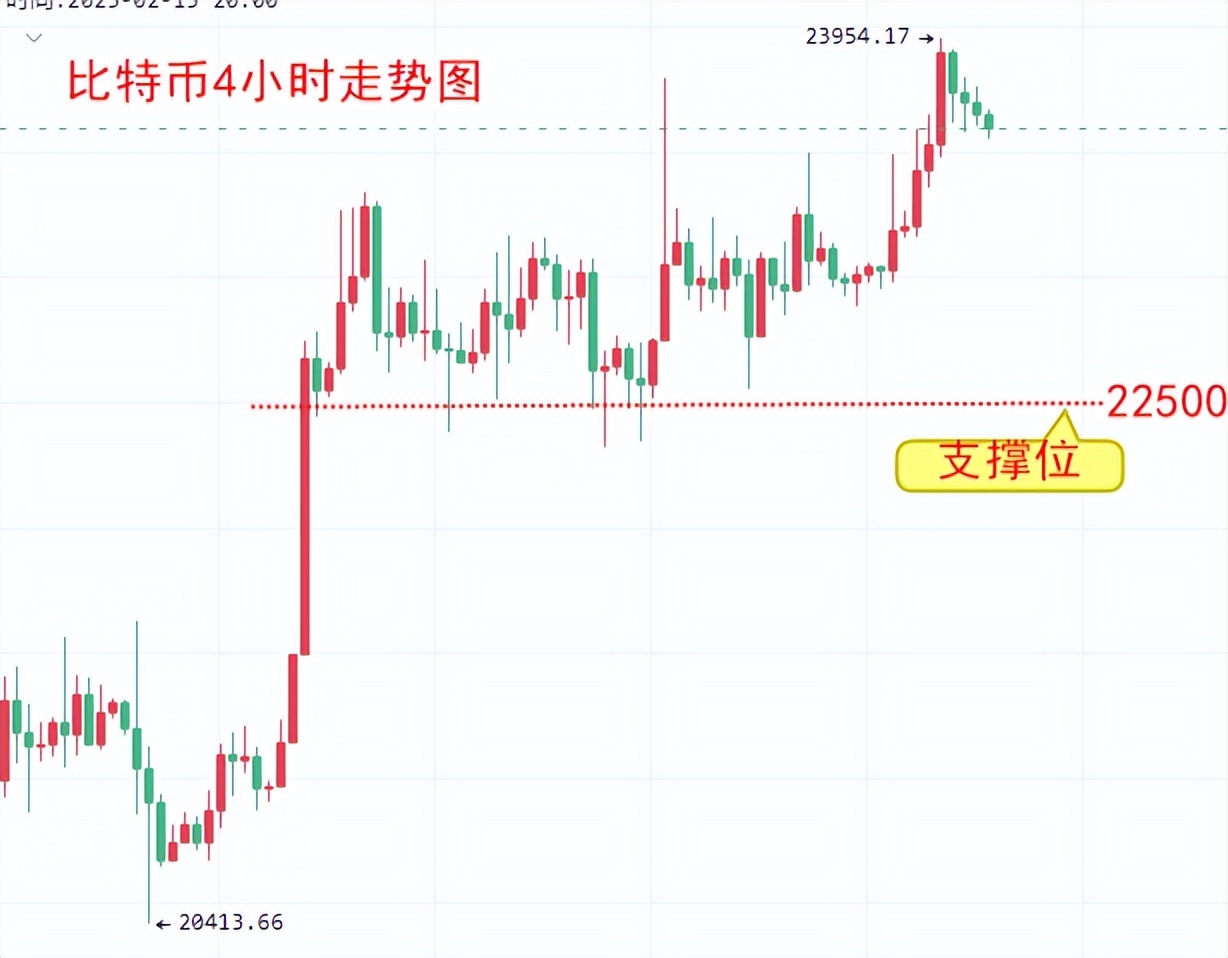 Some people like to do contracts, some people like to do spot goods, there is no distinction between good and bad, and you can do whichever you like. If I have to make a distinction, I think the contract is more short-term and flexible, while the spot is mostly medium and long-term, so there is no need to always pay attention to the market. In addition, friends who make spot products try not to touch the earth dog, this thing is too bad.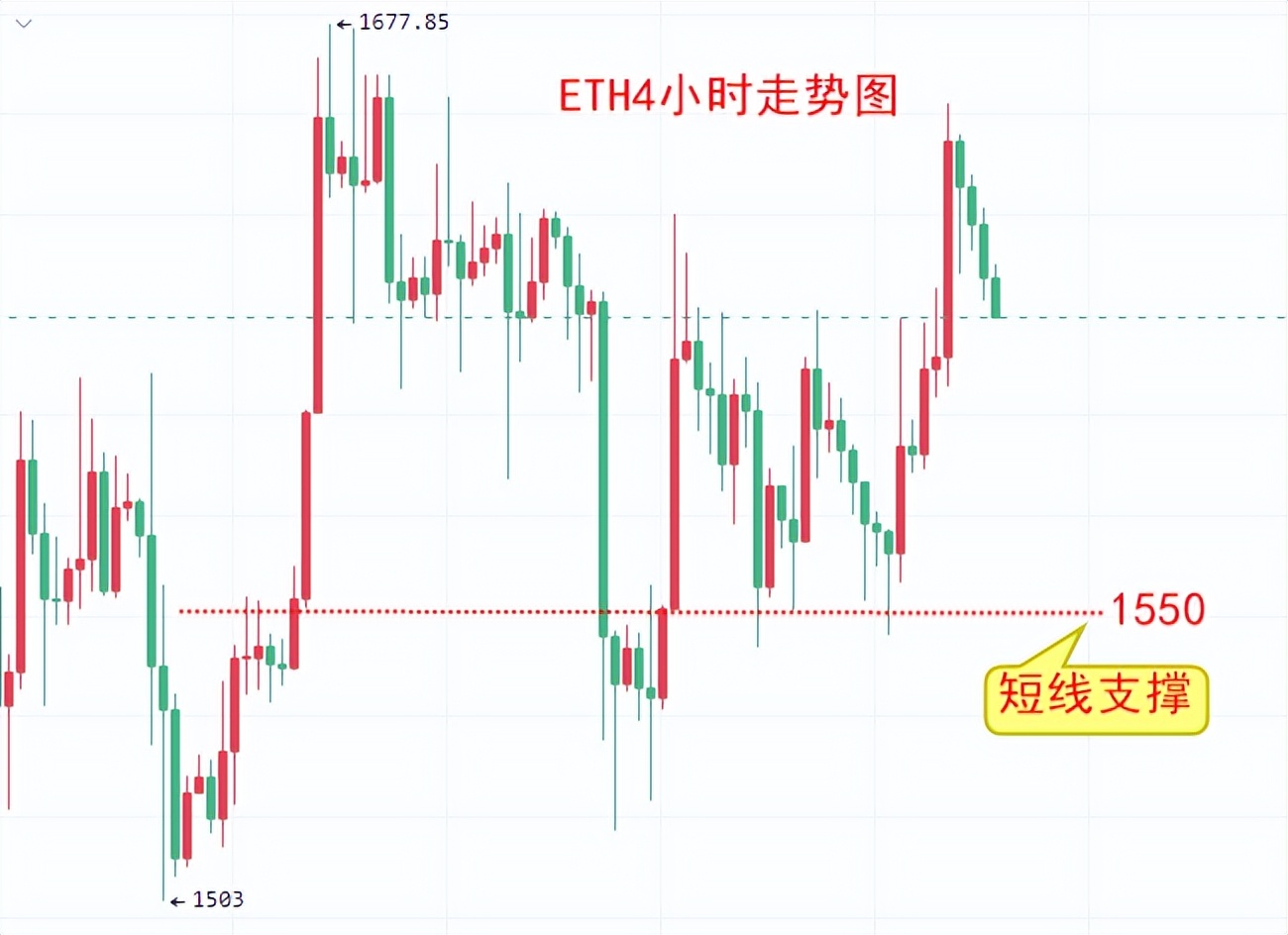 Specific operation suggestions (subject to the real position price list)
1. Buy orders around 22500, stop loss below 22000, take profit 23500-24000
2. ETH1530-1550 long order, stop loss below 1500, take profit 1650-1680
Before the market comes out, any kind of analysis is correct, and there are correct reasons, but any order will not be absolutely accurate and has risks, so the prerequisite for making money must be to do a good job in risk control. The market changes in real time, and the strategic points are only for reference, not as a basis for entry, investment is risky, and you are responsible for your own profits and losses.
Text/Chu Yuechen
Many individual investors are unable to enter the door of trading, and most of the time it is only because of the lack of a leader, and the problems you have been thinking about may be solved by an experienced person.
For more real-time market analysis, please pay attention to the official account: Chu Yuechen

Remarks: Chu Yuechen's WeChat account advertisement and any advertisements in the comment area below the article are not from Chu Yuechen himself. I only have the QR code of the WeChat official account platform, and I can scan the code directly to understand the first-hand information of the currency circle. Please check carefully.