1. Information understanding
1. Biden: Will be held accountable for creating the "chaos" of Silicon Valley Bank, and strengthen the supervision of large banks
2. Changpeng Zhao: The bailout will make banks lose the motivation to manage risks. It is recommended that regulators only compensate depositors
3. Federal Reserve: Provide loans for up to one year to banks, savings associations, credit unions, and other qualified depository institutions
4. Federal Reserve Emergency Plan: Depositors can withdraw all cash in Silicon Valley Bank from March 13
5. Sequoia and other 325 venture capital institutions and 650 founders jointly stated: Silicon Valley Bank cannot fail
1. Market review
1. Looking back at last night's market, ETH broke through $1,600 and is now reported at $1,600.77, an intraday increase of 9.63%. BTC once broke through $22,000 in the short term and is now reported at $21,800.9, an intraday increase of 7.12%. The Fed will not raise interest rates in March. The Silicon Valley Bank incident has weakened. Silicon Valley Bank depositors can withdraw all cash in the bank. The Ministry of Finance urgently provided loan support. It also gave a series of positive news, ushered in a continuous rise, and broke through the bottom support of 19,500 on March 9. It has entered a shock recovery period, and in the early hours of last night, it also broke the two-day sideways waiting for the weekend. Then, whether the subsequent trend will continue to rise or step back, let's analyze it.
2. Market analysis
The overall trend is mostly bearish, and good news continues to come out. The Fed's interest rate hike and the collapse of Silicon Valley Bank ushered in a series of sharp falls. With the slowdown of interest rate hikes and the weakening of the Silicon Valley Bank incident, it is also ushering in a bull market. , so the current bottom support is still strong. In terms of technology, we can see the four-hour level chart. The opening of the Bollinger Bands diverges upwards, and the K line rebounds after bottoming out. The opening of the Bollinger Bands spreads and expands, the MACD long-headed energy column runs at a high volume, the two golden crosses are upward, and the KDJ is also turning upwards in parallel. In the short term, there may be a small step back, but the general trend is still bullish. "Watch Biden's 8pm speech on banking situation"
Let's not say more about ETH. Basically, it has kept up with the trend of BTC and broke through 1600. The friend who copied the order yesterday also gained 180 points and BTC received 2000 points.
3. Operation suggestions
Look at the top support of BTC at 22800 23500 21800-22000, stop loss 300 points
Look at the top support of ETH at 1650-1690 1500-1530 and stop loss at 30 points
If you want to know about the daily transactions of BTC\ETH, you can add Chu Yi's official account, and bring you daily sharing of long and short lines.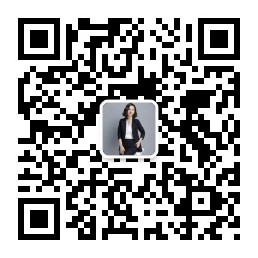 We should establish the concept that the trend is the first, but the price is the second.