Good evening everyone, the temperature difference is too big to go out to enjoy flowers on weekends, and I accidentally catch a cold. A little late update today. First of all, let's review the layout on Saturday. We placed an empty order at 21400, and successfully took profit of 20900, and my aunt was short at 1650, and also successfully took profit of 1600. Again, the streak went up. Before talking about the market, Brother Hai wants to emphasize that I am not a holy beast. The first sentence you find me is to show a few orders. It is still empty now. If you like the size, you can directly find the guidance that will give you random points. Here I only give what Brother Hai can understand.
Going back to the market, the moving average of the pie weekly chart is still in a long position, but the potential is not strong. At the moment, 20700 is a strong support. If the price is still in the first line of 20700 from 8:00 tonight to 8:00 tomorrow morning, or above 20700, the long position is still valid. On the contrary, there is a bearish engulfing at the daily level. Then you can directly see 19500-19200 below. The short-term pie deviates from the short and the second heavy volume at the end of one hour, and the fast and slow line runs in the oversold range, so in general, it can be recommended to take a defensive layout around 200 points around 20200, and see the repair after the continuation of this bottom divergence.
Auntie's weekly support is concerned about 1470, because when the longs of the pie cannot continue, market sentiment will easily make the support of Auntie 1500 fall below. Therefore, everyone should be careful this week, and Auntie's daily line has been rising for a long time, so there is a reason to go down to repair the trend of the disk. Only in this way can there be a good rise. On the contrary, the infinite rise will inevitably form a top divergence, and then it may be a general trend reversal. Therefore, in general, the auntie can go short near 1620 in the future, and see if the bottom support of 1480 can make more orders.
The market is nothing but long and short. Brother Hai doesn't stand too much or short. He only analyzes the actionable market. When making an order, adjust your mentality, think about it and see it. When it is consistent with your own inner thoughts, we will start again. OK, my head hurts a bit. I'll talk about it here first today, if you don't understand, please feel free to ask me to discuss.
[Theabovecontentisexclusivelycreatedbytheofficialaccount(WanbiDiary)short-termresearchonBTCETHDOTXRPEOSetcself-createdmovingaveragetacticsuniqueKDJCCIhourlylineanalysisinterpretationandapplicationsolidtheoreticalfoundationandpracticalexperiencegoodatcombiningtechnicalinformationandsurfaceoperationfocusingoncapitalmanagementandriskcontrolstableanddecisiveoperationstyleresponsiblecharacterandsharpanddecisiveoperationanalysisandstrategiesareforreferenceonlyThelagstrategydoesnothavetimelinessThespecificoperationissubjecttoHaige'sreal-timestrategyEncounterisfateHaigeisapersonwhobelievesinfate!】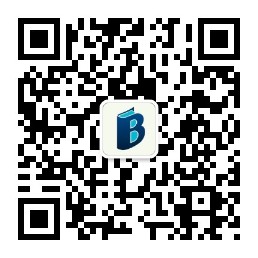 Scan the code and follow the public account: Wanbi Diary