Written by: DAOtopia
The narrative of real returns and DEX trading has attracted a lot of attention lately.
Many protocols and forks spring up on the chain ($MVX, $OPX…), but how do we tell which ones are the most innovative and which ones have the most potential?
In this series, we introduced GMX and GainsNetwork, now it's time to compare these two heavyweights.
We will mainly discuss here:
protocol;

use;

profitability;

potential;
First, what is $GMX?
$GMX is a spot and perpetual DEX that trades $66B in volume and redistributes its fees ($87M) to token holders.
So, what is $GNS?
Gains Network is a synthetic asset trading DEX that allows trading stocks, cryptocurrencies and forex with leverage (up to 1000x).
protocol
The main difference between them is the product, $GMX relies on perpetual and spot transactions, while $GNS relies on synthetic asset transactions. Perpetual and spot trading require liquidity pools to trade, which is why $GLP exists. (and can face impermanence loss)
However, it limits the number of tradable assets due to the need for liquidity.
In contrast to $GMX, $GNS opts for a synthetic asset that does not require a liquidity pool. They can list as many tokens as they want, thereby improving capital efficiency.

Synthetic assets and FX/stock trading open up new opportunities for traders as it does not require any tokenization, liquidity pools or 3rd party interactions.
A limitation of synthetic assets is the need for data providers, as prices are not determined by offers/demand on the platform.
$GNS integrates powerful data flow policies that allow them to face fraud or price manipulation.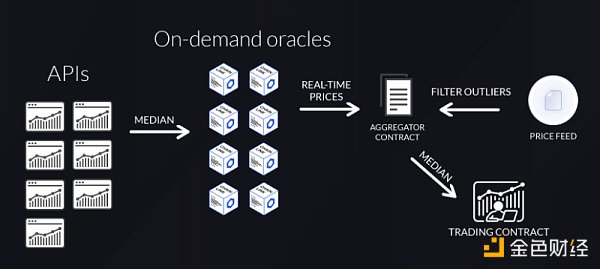 $GMX faced and solved this problem a few weeks ago.
use
Let us now describe the adoption of the two platforms.
$GMX currently has the highest user adoption, they claim to have over 140k total users.

GNS, on the other hand, has more than 8,000 unique users, including about 300 daily active users.
Compared with $GNS, $GMX has a considerable advantage, because it is one of the first projects to start the DEX perpetual trading narrative, and it is the largest project on Arbitrum, which is booming.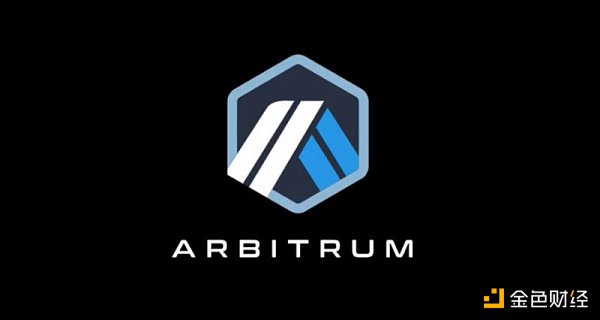 Profitability
Both protocols are breaking records in terms of TVL, daily trading volume, and yield, so let's break it down.
The total trading volume of $GMX reached a horrific $66 billion, while $87 million in fees (0,1% of position value) were collected and redistributed to $GMX (30%) and $GLP (70%) Holder.
The $GMX token market cap is currently $328M, while $GLP has $382M in its pool.
The P/E ratio (float market cap to revenue) is 4x, but 70% of the fees go to $GLP, which makes GMX's PE ratio (staked market cap divided by stakers' revenue) grow to 11.8x.

$GNS achieved $20B in volume while collecting $14M in fees (0.08% of position value), of which 32.5% was redistributed to $GNS stakers/LPs.
GNS's market capitalization is currently $113 million. The price-to-earnings ratio is equal to 18.1 times.
Both protocols have decent price-to-earnings ratios, which makes them quite attractive.
GMX charges more to traders but redistributes to holders, while GNS charges less but redistributes only 32% (distributed to LPs and stakers).
potential
Now that we have the main metrics, it's time to determine which project has more potential.
Both of these projects have potential because they don't have any VC funding and fall into the category of true real earnings narratives, which makes them extremely sustainable.
Both are DEXs that allow leveraged trading without KYC and third-party dependencies. The recent FTX incident has attracted many users concerned about the misbehavior of centralized institutions.
Although $GNS is more centralized, the team is highly engaged and community oriented.
However, $GNS provides more than 70 trading pairs, foreign exchange, stock trading, and leverage up to 1000 times, while $GMX only has 8 trading pairs and a maximum leverage of 30 times.
To compete, $GMX is planning to open synthetic assets and options trading in the future.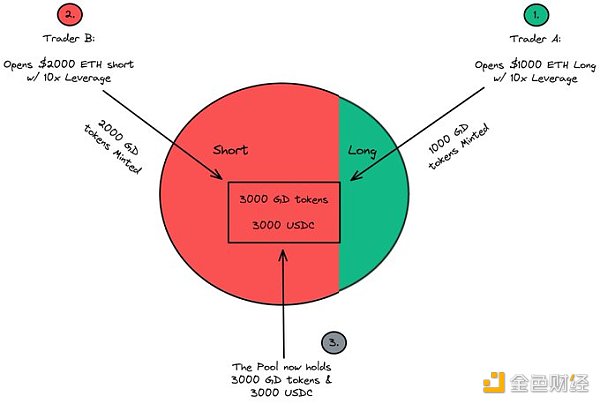 $GMX is built on Arbitrum, but $GNS is not far behind and plans to enter the chain soon to get a piece of the market.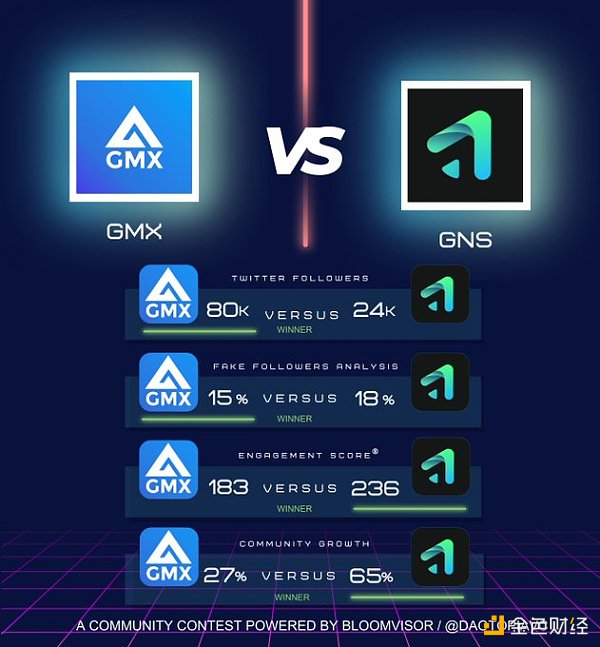 You now have basically all the information you need to know about both agreements to discern which one has the most potential, be it in terms of fundamentals, financials, or communication strategy.
But this article is not intended to provide financial advice, both protocols have their advantages and disadvantages, so remember to DYOR first before investing.